As we continue navigating through 2023, the importance of a well-structured investment strategy cannot be overstated. As a high-net-worth individual, you should focus on prudent retirement planning strategies to preserve and grow your wealth to meet your long-term goals.
Navigating the ever-changing waters of the financial world can be tricky. Still, one crucial element can set you on a path to success: consistent, long-term investing that fits your financial aspirations and tolerance for risk.
This blog will explore these topics:
What is high-net-worth retirement planning?
Why should investment diversification matter during periods of higher inflation?
Why finding the right wealth advisor can help you protect your wealth in 2023 and the future? 
What is High-Net-Worth Retirement Planning? 
High-net-worth retirement planning is a type of financial planning that focuses on the needs of individuals who have significant financial resources. These individuals typically have net worths, including real estate, retirement accounts, and business interests that extend into the millions.
This type of comprehensive, retirement planning considers how factors such as inflation, tax laws, and market volatility can impact your ability to accumulate and preserve retirement assets.
Your wealth advisor may propose a range of investment options beyond traditional stock and bonds, such as private equity and real estate to provide greater diversity. They should also explore tax-efficient strategies to minimize your potential tax liability and assist with specialized estate planning services to ensure your wealth is passed on to your heirs in the most effective, tax-efficient manner. 
High-net-worth retirement planning typically involves a team of financial professionals working with your CPA and attorney to create a personalized retirement plan that aligns with your goals and risk tolerance.
Why should investment diversification matter during periods of higher inflation?
Portfolio diversification is crucial, particularly for high-net-worth individuals who have more wealth to protect. Inflation typically erodes the purchasing power of money, meaning a dollar today will be worth less in the future due to the rising prices of goods and services.
By diversifying your investment portfolio, you can help mitigate the negative impact of inflation on your wealth. Diversification is achieved by investing in various asset classes and sectors. By diversifying investments between different asset classes such as stocks, bonds,, real estate, and other types of alternative investments, and among different sectors such as financials, consumer staples, healthcare, energy, technology, etc. you can provide some protection for your investments from inflationary pressures. This strategy helps protect your purchasing power, because certain types of investments may perform better during different inflationary periods, which can help offset some of the losses in other classes and sectors of assets.
An experienced wealth advisory firm, like Waterworth Wealth Advisors in Grapevine advocates for diversification as an essential element of wealth management, especially during inflationary times and stock market volatility. 
We understand that high-net-worth individuals like you must adopt more sophisticated investment strategies and tax planning to navigate the challenges posed by economic events such as inflation or recessions. One consideration should be a well-diversified portfolio that aims to provide protection against changing inflationary environments and helps minimize overall investment risk, allowing you to capitalize on opportunities presented during different economic cycles. For example, lower prices in down markets may represent significant buying opportunities.
By implementing diversified, tax-efficient investment strategies, you can protect your assets from being eroded by the dual forces of inflation and taxation.
Why finding the right wealth advisor can help you protect and sustain your wealth in 2023 and the future?
As a discerning investor, you understand the importance of safeguarding your wealth and planning for the future. That's why finding the right wealth advisor is essential, especially during economic uncertainty. When searching for a retirement planner in Grapevine, TX, you should use an objective process to conduct your due diligence.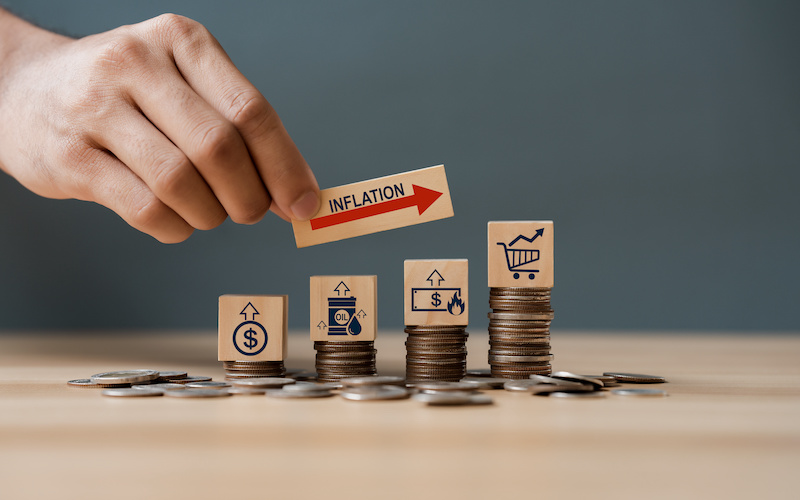 Two important rules should impact the process you use to screen and select the right financial advisors. Rule number one is to trust what you see (what the financial advisor is willing to document) and less what you hear. Rule number two is to trust and verify.
Some of the services and skills you should look for in an experienced retirement planner include:
Proactive, concierge-style wealth management services
Financial planning expertise
Experience, degrees, certifications
Tax planning services
Tax-efficient investment strategies
Estate planning services
Independent fiduciary with no conflicts of interest
Providing financial education
Innovators, who are also initiators
You want a financial planner who offers reliable and personalized wealth management solutions that consider your unique objectives, requirements, and circumstances. Someone trustworthy who can quell any feelings of panic you might get when the market is volatile or takes a turn in the wrong direction. You don't want a cookie-cutter solution when it comes to your financial future, in particular during your retirement years.
As a successful individual, you need a wealth advisory team to serve as your financial quarterback, coordinating all aspects of your financial life.  The team should be able to quickly respond to changes in the securities markets and ensure that your objectives, risk tolerance, and time horizon are the foundation for your financial decisions. 
Talk with the Waterworth Wealth Advisors team today about your retirement planning needs.