After a tumultuous 2022 in the markets, many are ready to set resolutions and rectify any losses from the market volatility last year. At Waterworth Wealth Advisors, we encourage our clients to be proactive. 
We stay focused on keeping our eyes on the future. Comprehensive financial planning requires you to think in the long term, and we strive to help our clients plan, save, and invest in ways to meet their long-term financial goals. 
This article discusses the following topics:
Start 2023 off proactively
Welcome to Waterworth's new home on the Web
Give your employees the gift of better retirement planning
We provide private comprehensive wealth management in Grapevine
Begin 2023 Proactively
A bear market dampened 2022, but for the long-term investor, a short-term drawdown in a well-diversified portfolio is designed to not derail their financial plan. In fact, it's often an opportune time to put investable cash to work while valuations are lower. But we're thankful to say that many clients whose portfolios were diversified still saw returns. It's sometimes said that "happiness is a state of mind," and that's especially true when inflation is high, and the market is volatile. 
In other words, the more we work together to assess the impact of market changes ahead of potential issues, we believe the better off your portfolio is likely to weather the storm. When other investors are staying awake worrying, we'd rather that you feel secure, anchored in the knowledge that together, we have reviewed your financial plan and have prepared your portfolio to help absorb short-term market corrections.
At Waterworth Wealth Advisors, we encourage our clients to get a headstart on their 2023 financial goals. Whether you're getting more serious about retirement, have questions about the executive benefits you've accumulated, or are ready to reevaluate your employer-sponsored retirement plan, our experienced team is ready to help. 
Welcome to Waterworth's New Home on the Web
By the way, welcome to the new website home of Waterworth Wealth Advisors! 
Quality advising, to us, includes accessible, reliable communication with you by the most user-friendly means we can facilitate. That's why our new and improved website provides access to our thoughts, portfolio management insights, investment guidance, and more, all in one place. 
From the redesigned menus to the speedier layout, it's all meant to make things as fast and convenient as you expect them to be. Our high professional standards impact every task that we undertake, even online. As a result, we wanted all the essential tools and assistance that you need to pursue your financial objectives right at your fingertips. 
However, it is not meant to replace our personalized approach, which focuses on your unique circumstances and objectives. We are as passionately dedicated to providing excellent wealth management solutions custom-tailored to fit your unique financial situation as ever. 
Give Your Employees the Gift of Better Retirement Planning
The holidays may be over, but it's never too late to continue the joy of giving. In fact, providing your employees with outstanding retirement planning from a skilled and experienced wealth manager can benefit you in multiple ways, (to insert link to upcoming blog) as well.
It can help position them for a healthier financial future, helping them to enjoy peace of mind, even after they have retired. When they feel they have a good retirement plan—and that you care enough to provide one—they may become more personally invested as team members.
This may lead to a positive company culture with invested employees and greater longevity for your business. The more employees take a personal stake in the well-being of their work home, the better the odds that the company could outlast your competition. Money, alone, can't buy the kind of loyalty that results from a shared sense of pride in the company. 
It could also help you find quality future employees. Word travels fast when you're helping your current staff reach for financial success. As you build a reputation for taking good care of them, you could see a larger number of serious-minded applicants for your next open position—an enviable problem to have.
Are Your Investments Ready for Fiscal 2023? We Can Help You Begin the Year Well Prepared.
We Provide Private Comprehensive Wealth Management in Grapevine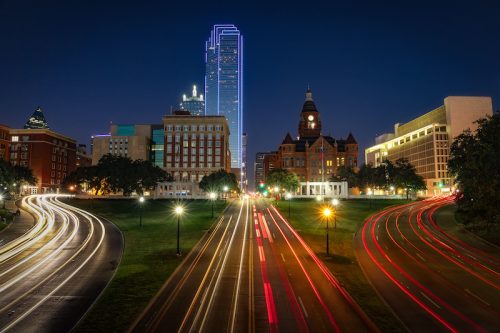 Waterworth Wealth Advisors is proud to provide private wealth management in Grapevine, TX. We specialize in providing clarity for those seeking custom solutions to their complex financial questions.
That's why our experienced team provides a variety of concierge solutions to suit your one-of-a-kind asset allocation advisory and portfolio management needs. From making the most of your corporate benefits package to monetizing your business, our investment strategies meet the highest standards of superior service and thoughtful risk management. 
We enjoy assisting our clients with helping build the peace of mind that comes with knowing their finances are expertly managed and on track for their financial objectives. Additionally, we're committed to seeking your financial best interest at all times, even before our own.
It's a duty that we take seriously—and one in which we're transparently accountable to the SEC. Some global investment firms are owned by the same conglomerate that owns some of the same companies in which they sell stock. We are fee-only financial planners. 
This means that we don't earn commissions for providing financial advisory services. Since we don't accept commissions from a particular company for recommending their product to you. We are free from those conflicts of interest. So, you can rest assured that our recommendations for investment products are based solely on what we believe to be best for you; nothing else. 
Whether you are just now realizing how professional assistance can further your financial journey or you're between advisors, we're here to meet your needs while exceeding your expectations. Contact us to schedule an appointment. 
The opinions expressed in this commentary are those of the author and may not necessarily reflect those held by Kestra Investment Services, LLC or Kestra Advisory Services, LLC. This is for general information only and is not intended to provide specific investment advice or recommendations for any individual. It is suggested that you consult your financial professional, attorney, or tax advisor with regard to your individual situation. Comments concerning the past performance are not intended to be forward-looking and should not be viewed as an indication of future results.
Converting a traditional IRA to a Roth IRA is a taxable event and could result in additional impacts to your personal tax situation, including the taxation of current social security benefit payments. Be sure to consult with a qualified tax advisor before making any decisions regarding your IRA.
Securities offered through Kestra Investment Services, LLC (Kestra IS), Member FINRA / SIPC. Investment advisory services offered through Kestra Advisory Services, LLC (Kestra AS), an affiliate of Kestra IS. Kestra IS or Kestra AS are not affiliated with Waterford Wealth Advisors, LLC. Waterworthford Wealth Advisors, LLC does not offer tax or legal advice. Investor Disclosures: https://www.kestrafinancial.com/disclosures